1-10 | 11-12
07/06/2018
Modern Slavery Policy Statement 2017 In accordance with the Modern Slavery Act 2015, Martyn Industrials Ltd ("MIL") is committed to a work environment that is free from human trafficking, forced labour and unlawful child labour (collectively "human trafficking and slavery"). It also strongly believes that it has a responsibilit...
---
30/05/2018
Privacy Policy At Martyn Industrials Ltd, we're committed to protecting and respecting your privacy. This Policy explains when and why we collect personal information about people who visit our website, how we use it, the conditions under which we may disclose it to others and how we keep it secure. We may change...
---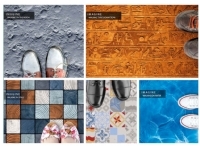 10/11/2017
New My Tarabus Printed flooring now available to order.The only real limit is your imagination.Please contact us for details ...
---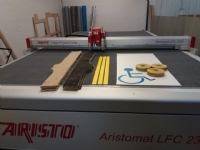 21/12/2016
Martyn Industrials are proud to announce we now have a CNC cutting machine on site at our Carlisle factory/warehouse.The ARISTO LFC2453 machine is already producing logotiles, flooring kits, soft trim and sound insulation kits and is available for all your transport interior kit requirements.Contact us for more details, a demonstration or quote. ...
---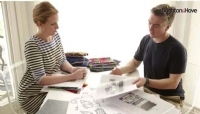 07/05/2015
I was approached by Brighton & Hove Buses to work as the interior designer within the design team producing the Fringe bus moving art installation - which is a part of their 'Get on go somewhere' campaign. Within the bus we needed to make maximum visual impact but obviously safely and within VOSA and DDA regulations. ...
---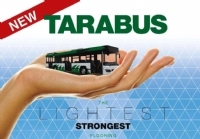 28/04/2015
We are proud to confirm that Lightweight Tarabus is now available.This product offers the following benefits and advantages to builders and operators:-......weight saving of 500g/m2.......fuel saving.......lower Co2 emissions.......health and safety advantages for moving and handling.......same thickness and durability. ......fully interchanga...
---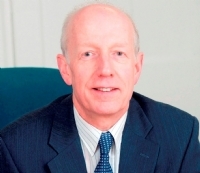 28/05/2014
"We are delighted with the new look and feel of our new buses", reflects Gary Mason- Engineering Director- Nottingham City Transport........."The Tarabus Gaya Mosaic flooring really enhances the overall image projected to our customers. The flooring is easy to keep clean and the buses still look like new, one year on " ...
---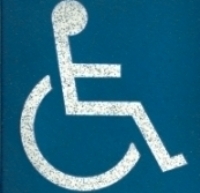 16/12/2013
Wheelchair and entrance logotiles now available for bus, coach and minibus. We offer a wide range of solutions, including printed tiles, and waterjet cut logotiles Laminated tiles are also available for extra heavy duty applications in areas of high foot traffic. Multiple colours, sizes and designs available- contact us for detailsWe can pr...
---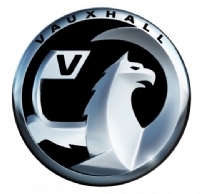 04/12/2013
Vauxhall Special Vehicle Division, based in Millbrook proving ground, Buckinghamshire, supply Police Vehicles for the majority of the UK's Police Forces. They use Taraplus Griffon Self Adhesive flooring, which is cut into kit form for use in van conversions fited with Innotrax floor tracking. Richard Hudson, Senior Engineer, comme...
---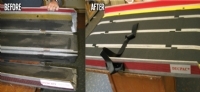 28/11/2013
We have many DECPAC ramp customers who use their ramps on a daily basis, and obviously, over time, this causes wear and tear. We offer the facility to restore the ramp to an almost as-new condition. We received a ramp for restoration that had wear to the anti-slip surface, rubber boots and hinges It had also had been dragged around by one...
---
1-10 | 11-12